Welcome to this page on how to allow a service dog to get help if there owner had a seizure and more by activating the one touch dial on a cell phone.
Please note the above unit is equipped with a test button to allow you to test the unit with out removing the Lace
Now if you would like to see the above unit activated click here to go to my You Tube page.
Paws Giving Independence- Service Dog- Training Class see it on You Tube...
Paws With A Cause serves people with disabilities through custom-trained Assistance Dogs and provides them at no cost to our clients.
Please note the small white box is a simple home made adapter click here for more information
Now if you would like to see the adapter working with the GSM activated box visit my you Tube Page here.
Here are some of the benefits to the simple GSM service dog activating unit.
Now say you do not have a service dog but would like to inform some one you are having a seizure then check out this excellent site here.
The full version of the construction video for the Service dog activating unit is on You Tube now.
1). Why I set this page up is down to an e-mail I got from a Lady asking is there a way to activate the one touch dial on a cell phone by a service dog? The answer is yes there are a number of ways this can be done this page was set up to be as simple to follow as possible.
Please note if you are a Service Dog Organization, Charity, School, College, University or more or just some one that would like to have a go at building the unit for some one that has a service dog please do. The more people that copy my design the better all information has been given how to build a working unit the more units in circulation the better.
Benefits of the unit can save life's in the case of seizure or diabetics the service dog can pull on the cord this will call a preset number in the case of an emergency in both cases there is often no warning.
The unit can work along side the new Amber Alert GPS 3G. The world's smallest, most powerful GPS tracking device it is advertised for children to use but adults could also use the same devise.
After the service dog has activated the Dog seizure unit you will get the call then you can disconnect the call and phone the Amber Alert 2 G unit this will give you a map on your mobile phone or computer of the units Location at time of activation.
You can find out more about service dogs here on the Wikipedia site: http://en.wikipedia.org/wiki/Service_dogs.
2). The unit has to be portable, light simple for the dog to activate the one touch dial on the cell phone and be used outside in public or in the home.
3). The unit can be used if there is no land line also the cost of a land line and phone is very expensive, I want to get around this problem by designing a very basic system that any one can build, I have avoided doing electronics in this design this keeps the cost of building the unit way down.
4). The design is similar to my garden GSM security system see here but I have used a simple hobby box from my local electronic shop as the unit will be used outside as well as indoors it needs to look good.
5). I think the best way to design the unit for a dog to activate the one touch dial is for the dog to pull on some thing from the bottom of the box like a 5 or 6 inch long lace or similar item.
6). Now if you have seen how the GSM garden security device works the lace will keep the two contacts apart this is stopping the unit from activating the one touch dial.
7). One way you could look at the unit is that the peg is a switch in stead of pushing a button I have used a simple peg that you can get from any where next to nothing.
8). Now the items you will need to build your own unit are listed below.
9). You will need one or a pack of Pegs for the switch United Kingdom any DIY shop or Ebay if you are in the USA you will need Clothes Pins: Ebay here or Click here.
(Please note this is the type of wooden peg or pins to use in this design don't use plastic)
10). Things you will need one old cell phone with one touch or speed dialing on it Click here or look on ebay in your own country to get an old cell phone for this project.
11). You will also need a cell phone opening kit see photo below or you may get one on ebay cheap from time to time. Please also note don't use a flip phone or push up type as they some times turn off. .
Here is some information to let you see why it is best to get the mobile phone in your own country: GSM frequency bands in different parts of the world.
The kit below Contains useful tools designed to assist in the opening and repair of mobile phones especially suited to Nokia and Ericsson and Motorola phones but equally useful when attempting repair on other models click here. If you are in the USA Click here
12). You will all so need solder and a soldering iron I used the Maplin Gas Torch Combination Kit see photo below. You can use any soldering iron just get a small tip this kit from Maplin click here or your local electronic shops or stores. Now if you are in the USA click here.
On the back of the box you can use a clip from a tape measure.
Now for the modified cell phone you can get a phone case off Ebay as this often has a clip on the back of the case you can fix both units to your pants.
One mono 3.5mm plug or Stereo 3.5mm plug United Kingdom also rest of world this company ship international Click here or you can e-mail me and I will find a link to order them in your own Country. Anthony@anthony-dacko.net
The above plug is a Stereo plug. The above plug is a Mono plug
3.5mm jack socket - panel mounting. United Kingdom also rest of world this company ship international Click here or you can e-mail me and I will find a link to order them in your own Country. Anthony@anthony-dacko.net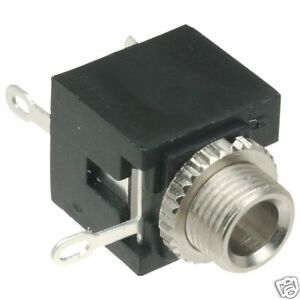 One plastic box this is just to house the Peg and 3.5mm socket. I used the Small Narrow Box from Maplin electronics Click here Please note Maplin do not ship international.
Now on the next page we will start to modify our cell phone and Peg: Click here.