The Latest News & Archives for May 2016 Last Updated Time 7:30 PM
Hunting With Dogs is now banned in England ,Wales & Scotland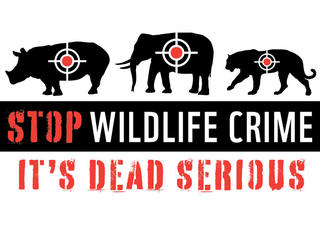 The fox shop directly helps foxes when you buy goods
Welcome to this new page on how to Convert your Camcorder or VCR footage to your computer then on to CD or DVD disc
Like me if you love all wildlife then you may like to visit this excellent page on foxes it has lots of photos and video for the fox fan
Frustration over media and some public attitudes to foxes is what lies behind a new website packed with scientifically-based, no-punches-pulled facts.
Home made electronic security devises you can build your self.
Susie's Journey Slideshow On You Tube please note this is very upsetting.
Welcome to this page on how to allow a service dog to get help if there owner had a seizure and more by activating the one touch dial on a cell phone.
Operate up to 8 electrical devises around your home or where ever using the DTMF of a cell phone to Cell phone.
7/6/16 Wildlife and Forest Crimes can be better understood in their complexity and disastrous effects through stories and case studies
7/6/16 The following are significant wildlife environmental crimes cases the Environmental Crimes Section (ECS) prosecuted jointly with United States Attorney's Offices or on its own.
7/6/16 World Environment Day Targets Wildlife Crime.
7/6/16 'Wildlife' means all fauna and flora. 'Fauna' are animals and birds, such as tigers and falcons, but also include fish. 'Flora' are plants, such as orchids or cacti, but also include timber and non-timber forest products, some of which are illegally traded at very significant levels.
------------------------------------------------------------------------------------------------------------------------------------------------------
---------------------------------------------------------------------------------------------------------------------------------------------------------------------------------------------------
29/5/13 A new ICABS report highlights the latest victims of coursing in Ireland - including hares whose conditions were described as "ranging from very poor to almost dead".
23/5/13 Hunt Saboteurs have today welcomed news that PC Sarah Ward, from North Yorkshire Police is no longer in position as a Wildlife Crime Officer. This comes after a complaint made by a saboteur about the officers link to the Badsworth & Bramham Moor Foxhounds.
17/5/13 UN reclassifies timber and animal trafficking as a serious organised crime, winning praise from environmentalists.
17/5/13 WEARSIDE MP Sharon Hodgson has backed a campaign to crackdown on wildlife crime.
11/5/13 Hunt master and friend caught digging up a badger sett as they tried to free a lost terrier are fined £300
7/5/13 Dog owners could be forced to tie up pets in case they bite a burglar, Association of Chief Police Officers say householders could be 'liable 'Ministers want to close a loophole in the law about dog attacks. Anthony's view how many Criminals would report it.
7/5/13 A dramatic decline in the number of Arctic foxes on one island is being linked to levels of mercury in their food.
1/5/13 After suspicious deaths of lambs on farmland in Gwent, a farmer's nephew carried out some surveillance, and witnessed a man drive onto the farmland & use his dog to separate day-old lambs from their mother before striking them with his walking stick.
------------------------------------------------------------------------------------------------------------------------------------------------------------------------------------------------
29/4/13 Cruel agony of snared pets, PETS are being mutilated in snares set to catch foxes and other pests, a report will reveal this week. Injuries to cats and dogs as well as protected animals such as otters and badgers are so rife that snaring must be made illegal, the League Against Cruel Sports is demanding. Some victims have been cut almost in half, according to their dossier.
29/4/13 Mickey Rourke to build massive animal shelter in Romania, Actor inspired to make a difference after learning about the large stray population in the country.
27/4/13 Soldier trades cigarettes for maimed, hungry dog, Army Sergeant Nick B. took unusual action against cruelty he witnessed serving in Afghanistan. Anthony's view Excellent story must see.
27/4/13 The director of the UK's Campaign for the Abolition of Terrier work has noted that in his organisation's 10 years of collating animal cruelty, The cruellest pictures and videos have come from Ireland.
21/4/13 Snake protecting puppies, During 48 hours, a King Cobra silently stayed by the side of these 2 puppies and didn't pose any threat to them. As a matter of fact the King Cobra guided the puppies to stay by the safe end of the well which further prevented them from drowning in water and saved their life. An animal supposed to be dangerous and without feeling can have not only feeling but compassion for an other species.
21/4/13 This poor dog gets stuck in a fence and an officer has to come rescue him. You can tell during the video that the officer is a little tentative about being around the dog, not sure if he is violent or not. But when the officer goes to capture the dog after he is free he is in for a big surprise! Must see video.
19/4/13 The number of people prosecuted for cruelty to badgers has almost doubled in five years, new figures obtained by Labour suggest.
19/4/13 CHARGES of interfering with a badger sett have been dropped against a Crewe resident – and member of the Cheshire Forest hunt – as the trial was about to be heard in court.
17/4/13 A peregrine falcon nesting by a faulty transmitter has meant mobile phone reception has not been able to be restored to parts of Southampton.
13/4/13 Campaigners angry over killing of hares, CAMPAIGNERS have reacted angrily to a new management plan for brown hares which they say does not protect them from being shot while they are breeding.
13/4/13 India deploys drones to save rhinos in Assam state, India has deployed aerial drones over Kaziranga National Park in Assam state in a bid to protect endangered one-horned rhinos from poachers.
11/4/13 A new DNA database is being set up to hold genetic information on all the rhinoceros horn in the UK in an attempt to stop its theft and trade.
7/4/13 How dangerous dogs have become big business in Britain, Some animals, having been trained to become stronger and more vicious, are sold for as much as £10,000, while puppies are bred illegally and sold to strangers for hundreds of pounds.
7/4/13 Kenya plans to bolster current lenient sentences for convicted wildlife poachers or ivory smugglers in a bid to stamp out a spike in elephant killings, the government said on Saturday.
6/4/13 PROTESTERS attempting to film a fox hunt claim they were attacked with sticks, kicked in the head, and had their camera equipment destroyed.James Kapteanoc, 54, a veteran member of the Hunt Saboteurs Association, says he and two others were subjected to an attack on March 16 as they tried to film activities by members of the Essex and Suffolk Hunt
3/4/13 Why a chimp smuggled between sacks of marijuana is not a joke, The lurid discovery illustrates the strong link between wildlife crime and drug and gun smuggling gangs.
-------------------------------------------------------------------------------------------------------------------------------------------------------------------------------------------------
27/3/13 A Chinese smuggler caught in Kenya with a haul of ivory was fined less than a dollar (euro) a piece, wildlife officials said Tuesday.
25/3/13 Criminal Damage on Saboteurs' vehicle by Red Coat of the Tedworth Foxhounds, During the days hunting the group's vehicles was blocked by riders as the hunt 'put-up' a fox with the Hounds close behind! Hunt saboteurs on foot managed to intervene by slowing the hound with voice and horn calls preventing the fox's death and the breaking of the hunting act.
24/3/12 The UK government has been criticised for failing to take "simple measures" to tackle crimes against wildlife such 
as birds of prey.
7/2/13 One of the West's most distinguished hunts has been banned from riding out on National Trust land after it admitted "repeated and gratuitous" breaches of the ban on foxhunting.
4/2/13 Now following on from the link below I have now uploaded a video of the Simple MT8870 DTMF Decoder working with my Laptop computer. Please keep in mind any form of DTMF tones can be used with this simple design be it Mobile, Lind Line, Ham Radio DTMF, CB if using a DTMF Encoder and lots more devises.
3/2/13 My latest electronic design is a simple one channel global remote control DTMF Decoder using a MT8870 IC I have also uploaded the working proto type on to my You tube page, I have also drawn a number of Schematic Diagrams to give you different versions of the design.
1/2/13 Victory! Commissioner Confirms That EU Cosmetics Testing Ban Will Go Ahead.
27/1/13 Bruce Reeves, an Anderson Fire Department engineer, gives oxygen to Django, a 6-week-old pit bull. The puppy was not breathing when firefighters rescued it Wednesday evening from a burning home on Marion Street.
26/1/13 Tory MP to hold a parliamentary debate on RSPCA's prosecutions, Anthony's view Simon Hard does not understand the role of the RSPCA is it part of there job to Prosecute any one that harms Animals why should a hunt be any different.
26/1/13 RSPCA complains to the Press Complaints Commission about The Daily Telegraph, The RSPCA is to submit a formal complaint to the Press Commplaints Commision about The Daily Telegraph newspaper's "potentially defamatory" coverage of the charity.
24/1/13 A pet dog is fighting for its life after being attacked by a pack of foxhunting hounds. The sickening incident occurred while the dog was being brought for a walk in a Coillte forest in Carlow. ICABS has urged both the Gardai and Coillte to investigate and take action against those responsible
24/1/13 Man Looks Everywhere for his Lost Dog, Only to Find Out his Best Friend was Executed by a Rochester, NY Police officer
11/1/13 High ranking police behind Tanzanian poaching gang, Last week the Tanzanian authorities released details of the breaking up of a dangerous poaching gang following the arrest of two police officers who were transporting elephant tusks.
10/1/13 Countryside Alliance chief hits out as ministers ditch hunting ban repeal. Anthony's view the longer hunting with dogs is banned the better.
10/1/13 Zambia has banned the hunting of lions and leopards because of the rapid decline in its numbers of big cats
===================================================================================
27/12/12 The Hunting Ban 'cannot be overturned' in a free vote, The Conservatives do not have the parliamentary majority to overturn a ban on hunting with dogs in England and Wales, the Tory Party chairman said.
--------------------------------------------------------------------------------------------------------------------------------------------------
27/10/12 I have updated my electronics page with some new designs I have come up with also the pages have You Tube links to see my designs working ok.
------------------------------------------------------------------------------------------------------------------------------------------------------
25/9/12 A GOLDEN eagle has suffered an "appalling and lingering" death after its legs were broken in an illegally set spring trap.
24/9/12 In what has become an increasingly violent conflict, the ivory trade leaves thousands of elephants dead every year, as well as hundreds of guards and poachers
--------------------------------------------------------------------------------------------------------------------------------------------------
21/8/12 Hunt saboteurs from the North of England have stopped a grouse shoot that was taking place on Saddle worth Moor, between Holms firth and Oldham.
19/8/12 Why kingpins of Far Eastern wildlife crime can't be caged, DESPITE a series of arrests and seizures, senior ­police in Thailand claim endemic corruption is making it impossible to ­prosecute those behind a multi-million pound trade in illegally trafficked wildlife.
17/8/12 PROTECTED wildlife has been poisoned in the Yorkshire Dales.
17/8/12 Poaching was a hot topic at a meeting of the Vietnam-SA Partnership Forum, an official said.
15/8/12 Tanzania has sacked the most senior official responsible for managing its wildlife and two others over the illegal export of more than 100 live animals and birds from the east African nation's game parks, local media reported on Tuesday.
14/8/12 Cub hunting starts in the South East with death threats, The Cub hunting season has started in the south east. After a tip off from members of the public guild Hunt Sabs visited the surrey union at their kennels at 5:30am.
13/8/12 A HUNT master and a member of his staff have been found guilty of illegally hunting fox cubs with hounds. Anthony's view I am very happy they have been convicted for this crime against our wildlife.
12/8/12 A GAMEKEEPER accused of setting illegal snares to trap mountain hares on the Lochindorb Estate had the charge against him dropped by the prosecution on Wednesday.
10/8/12 Farmers in Sutton Bridge are delighted Lincolnshire Police is launching its first ever full-time team to combat hare coursing
9/8/12 Hunt saboteurs Association Press Release August 9th 2012 Hunt Saboteurs evidence leads to conviction Two members of the historic Meynell and South Staffordshire Hunt were today found guilty of breaching the 2004 Hunting Act.
8/8/12 The number of birds of prey killed by illegal poisoning in Scotland has dropped again with only one confirmed victim this year, ­latest figures showed yesterday.
1/8/12 Lead shots poison birds. But for wildlife crime committed by or on behalf of our lords and masters, enforcement is non-existent I have long seen the Countryside Alliance as a neo-feudal organisation, run by the landowning class and resentful of the intrusions of democracy upon its traditional privileges.
---------------------------------------------------------------------------------------------------------------------------------------------------
29/7/12 Dublin SPCA is appealing for information from the public following the discovery of a badly injured puppy believed to have been used as bait during illegal dogfighting activities. Read the Evening Herald article below for more details and please contact the Gardai or DSPCA if you have any information about those responsible for this barbarity.
15/7/12 Gamekeepers on a Borders estate claim wild roe deer are being slaughtered for fun by gangs armed with dogs.
12/7/12 Stuffed tigers and a polar bear skin rug with its head still attached are among the illegally-traded exotic animal products seized by the Metropolitan Police Wildlife Crime Unit.
7/7/12 Call for UN debate rejected as whaling talks end, A bid to take whale conservation to the UN General Assembly failed at the International Whaling Commission (IWC) after criticism from hunting nations.
1/7/12 Badger baiter is jailed, A FATHER of four has been jailed for six months for carrying out brutal attacks on wild animals.
1/7/12 The Irish Council Against Blood Sports welcomes the fact that the so-called Irish Cup coursing event, held annually at Limerick Racecourse, will no longer take place there.
----------------------------------------------------------------------------------------------------------------------------------------------------
23/6/12 The National Parks and Wildlife Service have refused to confiscate and destroy 3,000 illegal traps which strangle animals to death. The individual found to be in possession of the cruel Nooski traps has instead been given the opportunity to return them to a UK distributor
15/6/12 AN investigation has been launched after the remains of a deer were found at Ravenscraig, thought to be the victim of illegal trapping.
13/6/12 Police launch an investigation after peregrine falcon chicks are reported stolen from a site in southern Scotland.
13/6/12 Six accused of badger baiting go on trial, The trial has begun of six men accused of badger baiting in the Cambridgeshire countryside.William Crotty, of Field Crescent, Royston, and Ricky Crotty, of Willowside Way, Royston, are among those accused of engaging in the illegal blood sport near Bassingbourn on November 6 last year.
13/6/12 Australian scientists have discovered a way to control the cane toad - by using its own poison against itself - in a breakthrough that could end the creature's 77-year devastation of the country's native species.
8/6/12 Countryside Alliance called out for their ridiculous video on live TV Brian May eloquently makes the Countryside Alliance look foolish during an episode of Foxes Live Excellent. Also see this link as well: http://foxes.channel4.com/features/your-mission?intcmp=brandBIPpromos
2/6/12 Wildlife minister Richard Benyon under fire in another game-shooting case, Richard Benyon, the Wildlife minister, was under pressure last night to explain what influence he had on a decision to drop landmark legal proceedings against a grouse-shooting estate that was burning peatland in a conservation area.
1/6/12 We're pleased that an outpouring of public concern for a much-loved bird has encouraged Richard Benyon - the Wildlife Minister - to drop proposals to licence the destruction of buzzard nests and to bring adult buzzards into captivity around shooting estates.
---------------------------------------------------------------------------------------------------------------------------------------------------
26/5/12 Stray dog completes 1700km China race video.
25/5/12 Conservationists have condemned plans that would allow buzzard nests to be destroyed and the birds of prey taken into captivity to protect pheasant shoots.
19/5/12 Lincolnshire Police and the RSPCA say patrols after being stepped up after a number of attacks on ducks and swans in Lincoln.
14/5/12 Tiverton huntsman John Norrish jailed for four years for party rape.
13/5/12 An egg collector from London is jailed for six months and banned from entering Scotland during the nesting season.
13/5/12 The RSPB has offered a £1,000 reward for information after two rare birds of prey were found poisoned.
12/5/12 A MAN who ran an online business from his home selling teeth, bones and pelts from rare animals has been spared jail.
8/5/12 The case taken against two Brighton hunt Saboteurs was dropped today. Alastair Cannell of St Pauls Street, Brighton and Gavin Pidwell of London Road Brighton were charged with aggravated trespass while attending a meet of the old Surrey Burstow & West Kent fox hunt.
8/5/12 Photograph shows the aftermath of a viscious attack by members of the Cotswold Vale Hunt on a woman in her 60's.
7/5/12 Why foxes must be protected in Ireland Disturbing video footage showing an Irish hunter pulling a bleeding fox by the tail while terriers attack. Please join with us in demanding urgent protection for Ireland's foxes. More...
6/5/12 Two illegal snares are seized by police in west Cornwall outside the entrance of a badger sett.
6/5/12 The 21st century badger baiters: They plot their sick fights on the internet, film them on mobiles and have bred a lethal new superdog to rip their prey to pieces.
5/5/12 Police say hare coursing is still a significant problem in Lincolnshire - despite the sport being illegal in the UK since 2005.
4/5/12 Hunt terrier man fined over fox 'in a barrel' A Leading member of Peterborough's Fitzwilliam Hunt has been fined for a breach of anti-hunting laws. Gamekeeper John Bycroft (67), who is the terrier man to the Fitzwilliam Hunt, was found with another man using terriers to flush foxes from underground dens.
2/5/12 Prince William is planning to highlight the problem of animal poaching in Africa in a new TV documentary.
---------------------------------------------------------------------------------------------------------------
14/4/12 Four rhinos have been poached and dehorned in three different incidents in the past week.#
13/4/12 Kenya Wildlife Service rangers in Meru are searching for poachers who killed two elephants in the Lower Imenti Forest by spearing them with poisoned weapons.
12/4/12 Three men have been arrested and a number of properties searched across Northern Ireland as part of an investigation into badger baiting.
7/4/12 Gamekeeper admonished after admitting to illegal trapping an owl in a cage trap.
----------------------------------------------------------------------------------------------------------------------------------------------------
26/3/12 Poaching and hare coursing gangs often linked with major drugs operations are behind most crimes against wildlife.
21/3/12 Farmers will have no option but to cull beavers on the River Tay themselves after Scottish ministers reversed capture plans, the organisation representing landowners has warned.
21/3/12 Rhinos will be wiped out from South Africa's wildlife parks by 2015 if poaching continues at its current rate, a campaigner fighting to save the beasts has warned.
21/3/12 Welsh badger cull scrapped in favour of vaccination, The Welsh government has dropped plans to cull badgers as part of an attempt to wipe out bovine TB in cattle.
19/3/12 Supporters of the Ross Harriers Hunt smashed a vehicle window and attacked hunt saboteurs with an iron bar during a meet at Orcop Hill, west of Ross On Wye, yesterday. The victim of the attack suffered injuries to the leg and head.
19/3/12 Badgers hunted down by 'lowlife' blood sport enthusiasts, BADGERS are being persecuted out of existence in areas of the North-East by "lowlife" blood sport enthusiasts, wildlife campaigners fear.
16/3/12 A Fife man pleads guilty to trading in the parts of dead endangered animals in what is the first case of its kind in Scotland.
14/3/12 The number of birds of prey being poisoned in Scotland has fallen to a record low, according to a new study.
13/3/12 Two Chesham men have been jailed and given a lifetime ban from keeping animals after admitting a series of offences related to illegal dog fighting.
13/3/12 A young dog is recovering after being tied to a park fence and used as "bait" by a group of men teaching their dogs to fight.
5/3/12 A MAN convicted of badger baiting has been subjected to a series of threats and is believed to be a major target of animal rights activists.
2/3/12 RSPB Scotland believes the last of the original red kites introduced to the Highlands from Sweden almost 20 years ago has died.
1/3/12 Rare egg thief handed first wildlife ASBO with a ten-year ban from Scotland .
-----------------------------------------------------------------------------------------------------------------------------------------------------
27/2/12 A THIRD dog has been poisoned in Bosham leading police to issue a warning to dog walkers.
22/2/12 Animal charity criticises prosecutors for letter claiming Dorset hunt was 'media savvy' and would use specialist lawyers, An investigation into a Dorset hunt has been abandoned amid a row between animal welfare monitors and the Crown Prosecution Service over the text of a letter explaining why no arrests should be made.
19/2/12 One Kind field officer witnesses crows killed in a cage, but prosecution is dropped. Take Action!
17/2/12 The police and local dog warden have been made aware of the death of a cat which was mauled by hunt hounds at the weekend in Kircubbin, Co. Down in Northern Ireland. The story sparked local outrage when it hit the headlines earlier this week.
11/2/12 A HUNT has been threatened with court action after horses and hounds strayed on to private land in Hazelbury Bryan.
9/2/12 Fox-chasing students may be expelled - Members of a "chauvinist" drinking society at Oxford University have been warned they face expulsion after a party where they chased girls dressed as foxes.
6/2/12 A project in the Irish Republic aimed at reintroducing the Red Kite, a native bird of prey, has suffered a setback after an eighth bird was found dead from illegal poisoning since 2007.
6/2/12 Lothian and Borders Police officer is awarded for his "dedication to tackling wildlife crime" in the UK
5/2/12 Pet cat injured in legal snare at Bradfield, near North Walsham. Owners of a cat caught and injured in a snare have added their voices to calls for the trapping method to be made illegal
----------------------------------------------------------------------------------------------------------------------------------------------------
29/1/12 ICABS will join with other animal welfare groups outside the Department of Agriculture on Monday, January 30th at 12.30pm, to mount a protest against hare coursing. Please support this important event.
26/1/12 A fox was killed yesterday by a pack of out of control hounds who had already spent several hours rampaging through private properties in a village in Shropshire.
21/1/12 MPs have been promised a vote on whether to scrap the hunting ban before the end of this Parliament.
21/1/12 The League has thrown its weight behind a new government inquiry into the scale of wildlife crime in the UK.
16/1/12 Join our campaign which seeks an end to the breeding of dogs based on looks.
16/1/12 The League Against Cruel Sports is questioning David Cameron's commitment to repealing the Hunting Act following his comments on the issue on this evening's BBC Countryfile. The Prime Minister used his interview to repeat his pledge to bring forward a vote on repeal of the Hunting Act.
16/1/12 Farmers improve habitat for endangered barn owl, The barn owl has been having a difficult time recently, with numbers decreasing. But farmers in Britain are finding it is in their interests to provide a habitat in which they can thrive.
14/1/12 Four thugs who were caught laughing as their dogs tore wild animals to pieces have been jailed for their part in 'barbaric' and 'abhorrent' badger baiting.
14/1/12 A Minority Pastime is being reversioned for re-release into the ConDem(ed)Nation - watch this space for developments.
14/1/12 SAVE ME is a group founded by Brian May to promote decent treatment for animals. We believe that every creature deserves a decent life and a decent death.
13/1/12 ICABS has slammed Meath County Council for passing a motion which calls on the government to reverse the ban on staghunting.
12/1/12 Taking the 'search' out of 'search and rescue' - McMurdo Fast Find PLB now approved for use on land can be used in an emergency if out of cell phone range.
11/1/12 A woman found guilty of neglecting more than 20 horses on her Aberdeenshire farm has been banned from keeping animals for life Video.
7/1/12 AN ancient tradition caused consternation amongst nature lovers, confronted by the sight of two fox pelts hung up at Barlow Common
4/1/12 Female Hunt Saboteur violently assaulted during illegal Foxhunt, On New Years Eve a female hunt saboteur was violently assaulted by a supporter of the Cottesmore Foxhunt who were meeting at Gunby, Lincolnshire. The saboteur was on her own when she saw the hunts hounds illegally chasing a fox.
----------------------------------------------------------------------------------------------------------------------------------------------------
31/12/11 For the past two years Naturewatch has maintained an intensive international campaign against the poisoning and killing of stray animals in Ukraine, regularly exposing mass killings of stray animals by the four Ukrainian host cities of the EURO 2012 Football Championship, allegedly to clean the streets in preparation for the massive influx of foreign football supporters.
29/12/11 An anti-whaling ship is being towed to safety after being stranded off the western coast of Australia
29/12/11 Cotswold Huntsman Alan Morgan convicted of racial abuse,
29/12/11 Thirty hounds went rampaging along the A41 and a Newport housing estate after a huntsman lost control of the dogs. Organisers from the North Shropshire Hunt said they were at a loss as to why the hounds ran off on Saturday. The dogs ran across gardens belonging to residents of Deer Park Drive before scampering onto the A41.
29/12/11 It's been a disastrous year for elephants, perhaps the worst since ivory sales were banned in 1989 to save the world's largest land animals from extinction, the wildlife trade monitoring network TRAFFIC said Thursday
26/12/11 A new report has revealed that the Hunting Act is working well and actually has been more successful than some other laws aimed at tackling wildlife crime.
26/12/11 The Hunting Act "simply doesn't work", Agriculture Minister Jim Paice has said, as hundreds of hunts gather for their traditional Boxing Day meets. Anthony's view Jim Paice is a hunt supporter to start with so if the hunting act is not working then the hunts are not keeping with in the law so they should be prosecuted in court.
23/12/11 Kenyan authorities seized 727 pieces of ivory in a container at the main port of Mombasa in one of the largest hauls of tusks in recent years, officials said Thursday.
22/12/11 Wildlife crime networks in Asia have been hit by a police operation against the illegal trade in endangered species coordinated by Interpol as part of a strengthened enforcement regime. During the first two weeks of December, police conducted raids and investigations and made arrests across the region.
18/12/11 OBSESSION of nest raider threatens to wipe out some of UK's rarest wild birds
17/12/11 A NEW 'forensic' approach to catching deer poachers could lead to more prosecutions and a reduction in the crime in Cumbria
16/12/11 Here sabs are preventing an illegal dig-out of a fox which had been hunted into an earth by the hounds of the York & Ainsty South hunt. Sabs stood their ground - taking several punches from the terrier men in the process.
13/12/11 'Clubbed to death on a garden patio': Family claim they watched 'barbaric' huntsman kill fox in neighbour's garden
8/12/11 A Police officer has described the disturbing scene he discovered when investigating reports of badger baiting on remote farmland near York.
7/12/11 A PENSIONER has admitted possessing illegal pesticides and firearms without a certificate on his farm.
7/12/11 Animal activists say they will continue to fight against any future gassing of resident Canada geese in Ocean County parks.
7/12/11 The Washington Department of Fish and Wildlife is renewing efforts to to learn more about the deaths of trumpeter swans that spend winter months in Puget Sound.
6/12/11 CATS are being stolen and pitted against fighting dogs in illegal blood sports, according to the owner of a local rescue centre.
5/12/11 An Angus family has been subjected to a living nightmare following the shooting of their pet dog by a local gamekeeper.
4/12/11 The number of rhinoceros killed in Zimbabwe parks decreased to 23 this year from 30 in 2010 as parks authorities stepped up high-tech efforts to track poachers, state media reported Monday.
2/12/11 Man charged over Grizedale red kite deaths. A man has been charged in connection with the poisoning and shooting of red kites in south Cumbria
-----------------------------------------------------------------------------------------------------------------------------------------
19/11/11 Hundreds of dogs who narrowly escaped the fate of being on a restaurant menu two weeks ago, received emergency vaccinations provided by the International Fund for Animal Welfare - IFAW
18/11/11 In one of the worst ever reported cases of animal abuse in Cape Town a dog has been rescued after being buried alive in a pit at a Khayelitsha School.
15/11/11 GANGS who get a sick thrill from killing wildlife are increasingly unleashing their specially-bred dogs on badgers throughout Wales' countryside.
13/11/11 The South Down and Eridge Fox Hunt has become increasingly aggressive over the past few years. Attacking hunt saboteurs in car parks, threatening them with knives, riding them down and employing 'stewards' to harass their every step. You would think they are hiding something?
8/11/11 A French zoo has placed its white rhinos under video surveillance fearing poachers could kill them for their horns which can fetch hundreds of thousands of euros on the black market.
7/11/11 A POLICE probe has been launched after complaints were made about a hunt illegally chasing a wild hare.
5/11/11 Five people were searched and around 30 vehicles stopped on the first night of an operation to tackle deer poaching in south Cumbria.
4/11/11 GRAMPIAN Police are not ruling out the possibility of foul play after two swans were found dead. Police are appealing for witnesses to the 'potential wildlife crime' after the birds, were found, near Findhorn Bay.
3/11/11 The RSPB's latest annual bird crime report showed there were 128 reports of illegal poisoning in 2010 Conservationists called on Thursday for possession of poisons used to illegally kill wildlife to be outlawed, as a report showed dozens of birds of prey were killed last year. The RSPB's latest annual bird crime report showed there were 128 reports of illegal poisoning in 2010, with 20 red kites#
2/11/11 BADGER groups in the North East are backing a campaign which will be launched today to combat persecution of the animals.
1/11/11 Men caught hunting foxes on Glasgow's Clyde Walkway, Glasgow Sheriff Court heard the men were caught by a wildlife crime officer who saw one of them holding a fox by the scruff of the neck.
-----------------------------------------------------------------------------------------------------------------------------------------------------
27/10/11 A hound from the Cotswold Vale Farmers Hunt was killed by a lorry, on the A38, South of Tewkesbury, today during an illegal fox hunt. Members of the Hunt Saboteurs Association who were present said the hunts pack of hounds were illegally chasing a fox when one of them ran straight into the road and was killed outright by a lorry that had no opportunity to stop.
22/10/11 I have designed this very simple Humane mouse trap GSM transmitter that will call you by cell phone when you have a mouse in your trap.
14/10/11 Two hunt employees convicted of breaking the Hunting Act and the Protection of Badgers Act have had their appeal thrown out following a five day hearing at Leicester Crown Court.
13/10/11 A man who used his Romford home as a base to sell illegal ivory jewellery on EBay has been spared jail.
12/10/11 Five people were searched and around 30 vehicles stopped on the first night of an operation to tackle deer poaching in south Cumbria.
11/10/11 A man accused of shooting a Fish and Wildlife Conservation Commission officer is found guilty.
10/10/11 Hollywood star Leonardo DiCaprio is to lead a campaign to save elephants and stop the international ivory trade that threatens them, wildlife campaigners have said.
6/10/11 The RSPCA are investigating a second brutal dog attack on pet cats in Cumbria after a horrified family saw their cat being mauled to death in the street.
-------------------------------------------------------------------------------------------------------------------------------------------------------------------------------------------------------------------------------
30/9/11 To Ireland's great shame, another season of hare coursing cruelty begins this weekend. From 1st October to 26 February, thousands of hares will be used as live lures in front of greyhounds. All will suffer the fear and stress of running for their lives.
28/9/11 Rape allegation levelled at staghounds huntsman, A HUNTSMAN with the Tiverton Staghounds has been charged with raping a woman.
28/9/11 Two women Cotswolds villagers 'organised illegal dogfights and starved their bull terriers to make them bloodthirsty'
25/9/11 Two "barbaric" brothers have been jailed for their part in a dog fighting ring after an undercover investigation by an animal welfare charity.
20/9/11 James Barrington - Animal Welfare Consultant to the Countryside Alliance. Just as predictable as badger baiters claiming they were only 'hunting rabbits' are the articles and letters by James Barrington regurgitating his past. Playing the part of pantomime victim, Barrington has chosen, once again, to write about his final days at League Against.
20/9/11 Two men arrested in Chesham dog fight crackdown.
19/9/11 Zimbabwe's wildlife authority says poachers have begun poisoning watering holes, killing nine elephants and at least five lions in recent weeks
16/9/11 Police target 'barbaric' gangs behind badger baiting in fresh crackdown.
15/9/11 A Brazilian man who was caught at Miami airport trying to smuggle seven baby pythons and three baby tortoises concealed in his underwear and pockets was fined $400 by a U.S. judge on Wednesday.
14/9/11 An illegal trade in traditional Chinese medicine using ingredients from endangered species is being fuelled by Londoners obsessed with alternative therapies, a police expert warns today.
14/9/11 Throughout September, the brutal cubhunting season continues. Defenceless cubs are attacked and killed as part of a merciless training exercise for new foxhunting hounds. Please take action to help stop the cruelt
13/9/11 Thai authorities say they have seized nearly 3,000 rare animals in the biggest wildlife trafficking bust reported in the Southeast Asian nation this year.
13/9/11 Lebanon is located in one of the world's most important corridors for bird migration, yet every year many fowl are killed en route by hunters who are either unaware of or indifferent to the country's poorly enforced hunting ban.
12/9/11 Residents in a prosperous Southern California neighborhood infested by a pack of coyotes are urging authorities not to trap and kill the animals.
10/9/11 Crawley & Horsham hunt supporter convicted, Hunt supporter, Andrew Leaver, was convicted recently of the use of threatening words or behaviour to cause harassment or distress. He received a 12 months conditional discharge and had to pay costs of £85.
6/9/11 An employee of the West Somerset Vale Fox Hounds has today been convicted of assault by beating, after he attacked Paul Tillsley, an investigations officer for the League Against Cruel Sports
6/9/11 Hounds 'filmed pursuing fox on to Somerset railway' Hounds from a Somerset hunt have been filmed apparently pursuing a fox, an animal welfare group have claimed. A Countryside Alliance spokeswoman, speaking on behalf of the Seavington Hunt, said an investigation would take place into the incident. Anthony's view the Countryside Alliance are going to start an investigation don't hold your Breath if the CA are investigating we know the answer.
5/9/11 A report says birds of prey, wild mammals, livestock and pets were all victims of poisoning across Scotland last year.
4/9/11 Forest elephants survey in the Cote d'Ivoire. Forest elephants in Cote d'Ivoire are still under threat from poaching despite a worldwide ban on the sale of ivory, a new WWF study has revealed. Researchers initially set out to determine the numbers of forest elephants in Cote d'Ivoire's Tai National Park.
3/9/11 reports of illegal hunting in Zimbabwe, it would appear as though the poachers are adamant on wiping out all wildlife and as long as the authorities, whose job is to protect the natural resource neglect to fulfil their mandate, the country's wildlife will surely continue to diminish.
2/9/11 Man arrested as he tried to board a flight from Miami to Brazil with seven snakes and three tortoises down his trousers A man tried to board a flight from Miami to Brazil with bags of exotic snakes and tortoises stuffed in his trousers. He was stopped after passing through a body scanner at Miami International airport, a security administration spokesman said.
1/9/11 Malaysian authorities have seized nearly 700 elephant tusks bound for China, an official said, the latest in a series of hauls indicating Malaysia had become a key ivory transit hub.
--------------------------------------------------------------------------------------------------------------------------------------------------
31/8/11 Men caught hunting foxes on Glasgow's Clyde Walkway, Three men have admitted deliberately hunting foxes in the east end of Glasgow.
28/8/11 David Cameron was facing political embarrassment last night after a leading member of the local hunt he has ridden with was charged with illegal foxhunting. Anthony's view I wonder will the Prime Minister be backing this huntsman for his crimes.
27/8/11 Classified ads company, Adverts.ie, has been thanked by ICABS for adding cruel Larsen traps to the list of items forbidden on its website.
26/8/11 The UN wildlife trade regulator said Friday it was lifting its 2005 suspension on wildlife commerce with Nigeria, citing the country's improved efforts to combat illegal trade.
25/8/11 Reports of animal poisoning have soared to their highest level in over a decade, an official report has revealed.
24/8/11 Seven oil companies operating in western North Dakota face federal charges of killing migratory birds that allegedly died when they landed in oilfield pits and wastewater disposal facilities.
21/8/11 The UN wildlife trade regulator called for stiffer penalties for poachers on Friday, saying they should be treated in a similar way to drug dealers.
20/8/11 A dog who was left for dead and suffering from a severely broken leg is now enjoying a fantastic new life with loving new owners, thanks to the efforts of a local vet, RSPCA staff and a little help from a dog called Clipper.
20/8/11 Conservation groups criticise a decision to bar them from a high-level international meeting on elephant conservation.
19/8/11 People who commit wildlife crimes could be jailed for up to six month SDLP Environment Minister Alex Attwood has introduced tough new penalties which for the first time could see serious and persistent offenders handed custodial sentences in Ireland
18/8/11 Tanzania bans wildlife exports after about 130 animals and birds - including giraffes and vultures - were smuggled out in a Qatari-registered plane.
17/8/11 Today marks another milestone in the campaign to outlaw hare coursing on the island of Ireland, as a permanent coursing ban comes into effect in Northern Ireland.
17/8/11 Elephant poaching in one of the world's most famous wildlife reserves has reached record levels, to satisfy the growing demand for ivory destined for traders in China, according to a group of elephant experts.
16/8/11 Wildlife conservationists say wolves in Sweden are threatened by poaching, an estimated two-thirds of which goes undetected and unreported
15/8/11 Nevada Department of Wildlife investigators were tipped last month to the poisoning of more than 100 birds through a call to its Operation Game Thief hotline. Authorities are hopeful more calls to the line at 1-800-992-3030 will lead to the person who left the defiled seeds.
13/8/11 ICABS has expressed disappointment to Minister Jimmy Deenihan following his renewal of a coursing licence that will result in immeasurable suffering for thousands of Irish Hares.
12/8/11 Chinese government cancels dog cull yielding to public pressure, International Fund for Animal Welfare (IFAW - www.ifaw.org) congratulates the caring citizens of China whose fervent concern and outrage pressured Jiangmen city officials to withdraw a dog ban and cancel a planned cull. This action preemptively saved the lives of thousands of innocent animals
12/8/11 Australian Federal Department of Environment officers have found hundreds of illegal wildlife products in a Sydney home this week after receiving a tip-off from Customs.
11/8/11 BADGERS are being ripped from setts in Teesdale and shipped to other parts of the UK where they are forced to fight with dogs, according to a local wildlife trust.
11/8/11 Demand an end to foxhunting in Ireland. Contact all your local TDs and ask them to support a ban on this horrendous blood sport.
11/8/11 Philippine authorities have seized a specimen of one of the world's rarest parrots after boarding a boat suspected of being involved in illegal wildlife trading, the coastguard said Wednesday.
11/8/11 High levels of toxins have been discovered in a lake at Scarborough where three dogs died. The water at Burton Riggs nature reserve at Seamer, near Scarborough, tested positive for Cyanobacteria.
11/8/11 Computeractive magazine is supporting our Justice for Animals Appeal by pledging £2,100 - the average cost of a prosecution case brought by the RSPCA - and a further £2.50 for every new subscription to the plain English approach magazine.
10/8/11 Police, on Sunday night, rescued a baby Mountain Gorilla aged between 8 and 12 months smuggled by a group of poachers from Parc National de Virunga in the Democratic Republic of the Congo (DRC).
10/8/11 Bollywood actor Salman Khan was Tuesday directed by a court in Rajasthan's Jodhpur city to present himself before it Sep 20 in connection with his appeal against his conviction in a poaching case.
8/8/11 The Badger Trust is demanding a criminal investigation of a farmer who stood by while others gassed badgers with the exhaust of an "old petrol engine.
7/8/11 Information supplied by the NWHSA. Now With the grouse season about to start on the 12th August and the pheasant season starting on 1st October I thought I would put a few articles up all about the 'good old gamekeeper'.
6/8/11 Mob move into organised wildlife crime. Wildlife law enforcement efforts have failed to keep pace with the increasing sophistication of poaching and trafficking as huge crime syndicates have moved in on the act, according to Elizabeth Bennett, a conservationist at the Wildlife Conservation Society in New York.
5/8/11 Cameroon and Chad have signed an accord to ramp up efforts to fight poachers who kill hundreds of elephants a year in a protected park on their common border, ministers from both nations said.
4/8/11 The soldiers sleep in tents, hidden from roaming lions by a blind, and protected by high-powered rifles that also ward off the even more dangerous threat of poachers.
------------------------------------------------------------------------------------------------------------------------------------------------------
31/7/11 Poaching problem growing, Night time is not safe for wild birds and animals here, it seems. Under the cover of darkness, poachers are trapping wildlife, said nature lovers, who added that the higher number of cases reported to the Agri-Food and Veterinary Authority (AVA) represents only the tip of the iceberg.
31/7/11 Philadelphia art dealer smuggled tonne of ivory, An art dealer has been arrested and accused of smuggling a tonne of African ivory into the US for sale at his Philadelphia store.
31/7/11 Ugandan wildlife officials on Thursday released hundreds of rare African parrots back into the wild six months after they were rescued from animal smugglers.
30/7/11 The Yorkshire Wildlife Trust asks dog-owners to stay away from a nature reserve after the death of three dogs.
30/7/11 A WILDLIFE crime investigator from the Capital is set to do a skydive to highlight the plight of birds of prey.
30/7/11 Tell the Peterculter Golf Club to Ban Convicted Animal Abuser. Last year 55-year old Donald Forbes beat a fox nearly to death with a golf club for doing nothing more than stealing a biscuit from his belongings at the Peterculter Golf Club in Scotland
30/7/11 Stop The Badger Cull Sign the petition to stop the plan to shoot badgers,
30/7/11 Police in Madagascar have arrested two men attempting to smuggle out nearly 200 threatened tortoises, including two dozen of the rarest species on Earth, a conservation group said Thursday.
30/7/11 Rescued fox reared with pet dog in Beverley Video.
28/7/11 A taxidermist whose firm supplied stuffed animals to dozens of Hollywood films from the Harry Potter series to Casino Royale was yesterday accused of trading in endangered species.
28/7/11 A paper by noted WCS conservationist Elizabeth Bennett says that an immense, increasingly sophisticated illegal trade in wildlife parts conducted by organized crime, coupled with antiquated enforcement methods, are decimating the world's most beloved species including rhinos, tigers, and elephants on a scale never before seen. The paper, published June 7 on the online issue of the journal
27/7/11 South African authorities are finalising plans to meet their Mozambican counterparts to discuss ways to curb rhino poaching in the Greater Limpopo Transfrontier Park.
26/7/11 A taxidermist who supplied a stuffed tiger to designer Alexander McQueen for a fashion shoot will face trial for trading in endangered species.
24/7/11 A wildlife and conservation group in Zimbabwe has warned that poaching is reaching critical levels, which threatens not only the welfare of the country's wildlife, but also future tourism.
22/7/11 An alleged rhino horn trafficking syndicate acquired fake hunting permits for Thai prostitutes before "legally" selling trophies to a front company in Asia.
21/6/11 AN East Huntspill wildlife charity has opposed government plans to tackle bovine TB by culling thousands of badgers across the country.
21/7/11 A TAXIDERMY raid at a home in Burnley is to feature in a new TV programme which places wildlife crime under the microscope.
13/7/11 The Irish Coursing Club has applied for a licence to capture and course thousands of hares for the 2011-12 season. Please join us now in urging Minister Jimmy Deenihan to refuse this.
9/7/11 Please help with this one. We're struggling to raise funds for starving, suffering dogs in Sierra Leone, following our most recent appeal. We desperately need your valuable donations that could help Dr Jalloh and his team at the Sierra Leone Animal Welfare Society (SLAWS) save more dogs like Murray-Town. Your funds could be the difference between whether a dog lives or dies.
7/7/11 We're appealing for information after a cat caught in an illegal gin trap had to have three toes amputated.
6/7/11 POACHERS have been issued a warning by police after they secured their first prosecutions under the Hunting Act.
6/7/11 A FURNESS man has been arrested on suspicion of intentionally killing a protected wild bird and of being in possession of illegal poisons, pesticides and firearms.
6/7/11 Once on the brink of extinction, rhinos have bounced back in Africa, home to 24,000 rhinoceroses. Yet a recent upswing in poaching in South Africa has conservationists sounding alarms and looking for answers.
5/7/11 Dornoch cat caught in illegally set trap, A cat has been found injured after being caught in a Fenn trap that may have been set illegally.
5/7/11 The RSPCA UK have commissioned a new academic report which calls on the government to engage with young dog owners and gather more evidence on growing concerns about the anti-social use of dogs.
5/7/11 South Africa, which has the world's largest population of African rhinos, lost at least 193 of the animals to poaching in the first six months of the year, said WWF International, the conservation group.
5/7/11 Officials in Bangladesh say they have seized more than 120kg of dried turtles from smugglers near the north-western border with India.
5/7/11 Animal rights campaigners turn on TV star Phil Spencer after he kills a deer in Kent shoot, Television property expert Phil Spencer has come under fire for appearing in a bloody pro-hunting video in which he shoots his first deer.
4/7/11 Suspected poachers in Lancashire will be sent warning letters by police, Vehicle number plates reported to police by residents will result in a note sent to the registered owner, in the latest drive to stop animal hunting and theft of farming equipment in Lancashire's rural areas.
3/7/11 A Burnley man has been convicted of hunting badgers with dogs. Jeffrey Johnson, 34, a part-time window cleaner was caught at a badger sett before fleeing.
3/7/11 The hunt for pet-killing coyotes in Jefferson parish may soon become more complicated. Snipers from the Jefferson Parish Sheriff's Office (JPSO) and officers from the Harahan Police Department recently began hunting for the coyotes, but some wildlife advocates are now urging them to explore other options. For Kim Carroll, family is everything—her five dogs included. But her family is now one ...
2/7/11 Bushmeat trade is a thriving business in Nigeria and the authorities appear lame to tackle it. The trade thrives on ignorance and culture. Many Nigerians do not know the implication of Bushmeat trade. To them, it is normal to hunt wild animals for food and economic demands.
1/7/11 Zirikana is a 4-Year old infant male in Umubano group in Rwanda's Volcanoes National Park. Zirikana was reported to be caught in rope snare on his left leg.
------------------------------------------------------------------------------------------------------------------------------------------------------
------------------------------------------------------------------------------------------------------------
January Archives 2009 February Archives 2009 March Archives 2009 April Archives 2009 May Archives 2009 June Archives 2009 July Archives 2009
August Archives 2009 September Archives 2009 October Archives 2009 November Archives 2009 December Archives 2009 January Archives 2010
February Archives 2010 March Archives 2010 April Archives 2010 May Archives 2010 June Archives 2010. July Archives 2010 August Archives 2010
September Archives 2010 October Archives 2010 November Archives 2010 December Archives 2010 January Archives 2011 February Archives 2011
March Archives 2011 April Archives 2011 May Archives 2011 June Archives 2011
Undercover investigations form a vital part of the League's overall campaigning strategy to abolish blood sports and tackle wildlife crime. Without these investigations, MPs, the media, League members, supporters and the wider public would not be aware of the nature and scale of wildlife persecution.
--------------------------------------------------------------------------------------------------------------------------------------------------------------------------------
www.anthony-dacko.net/rss..xml